Your one-stop shop for all of your testing and pharmacy needs!
TrueCare Is Your Testing and Vaccination Source.
Your Health Matters, and we Truly Care!
At TrueCare Pharmacy, we've got your back with Flu, COVID, TDAP, and Shingles shots – all in one super convenient spot!
Walk-ins are Welcome. No appointment, No stress!
Experience the Difference
Come see why we were chosen as the #1
Best Community Pharmacy for 2 years running!

Personable, Helpful and Timely Service.​
See what our patients have to say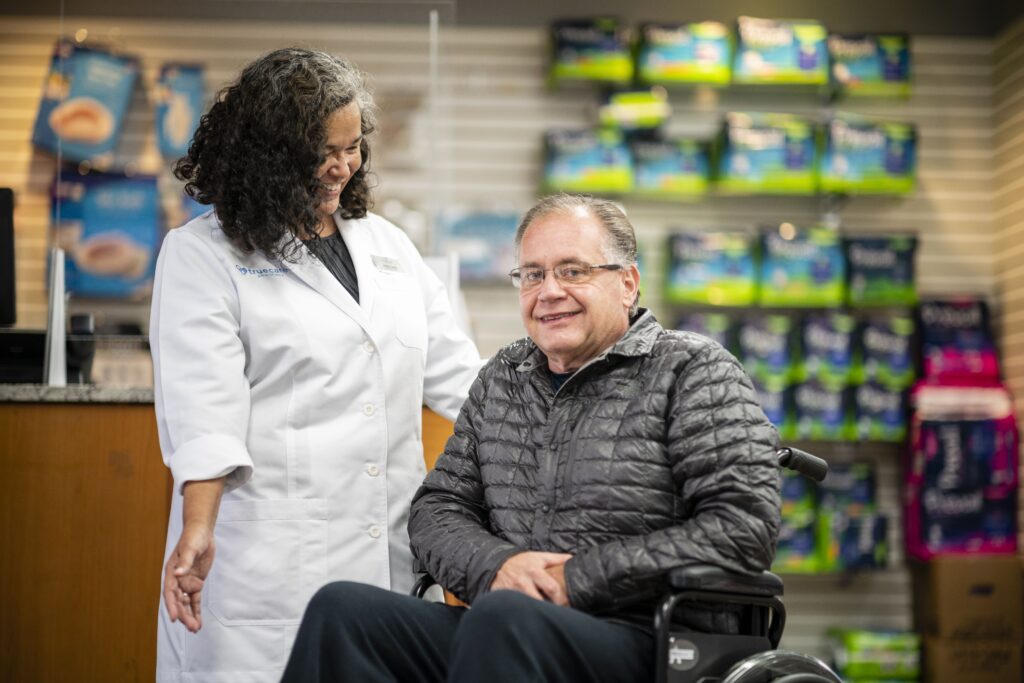 I went in to get a flu shot and the customer service was amazing. From the greeting when I came in to when I left the store. The lady at the counter was very professional as she looked for the particular flu shot I needed. Then Jo took my details and Kelly the Pharmacist gave me the shot. Everyone was friendly and very professional. Compared to some of the larger retail pharmacies I visited trying to get the flu shot they went over and beyond for me. Will be using TrueCare from now on. HIGHLY RECOMMENDED!
I forgot that exceptional customer service in the pharmacy setting still existed until I came to TrueCare Pharmacy. I came to TrueCare because my regular pharmacy was out of a medicine, and after seeing the way they operated and took care of each person, I'm swapping every script for my family and encouraging everyone I know to consider doing the same. Thank you for doing things right!
I had an appointment yesterday to receive my 3rd booster Covid shot at TrueCare. I received EXCEPTIONAL customer service from all who assisted me! While waiting a few minutes, I witnessed how busy everyone was with their tasks. When pharmacist, Trisha, came to give injection, I learned a lot about TrueCare and all their wonderful services. She took information from me and I may be changing all my prescriptions to be filled and delivered by TrueCare. An appointment will be made for me to discuss with another staff member my current drug coverages and possibilities for better options. I could not be more pleased with my TrueCare experience. Thank you!
760 Cabarrus Ave W
Concord, NC 28027
we're here to help!

click on the "Chat with us" button below to speak with our pharmacy team!